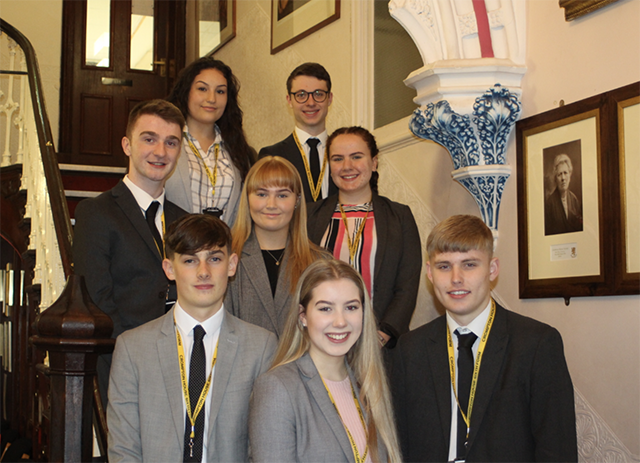 As part of a wide range of new and beneficial changes to Crompton House Sixth Form, a Student Management Team has been created. In June, after each of the 13 candidates gave a speech to their year group and teachers eight students were elected to the Student Management Team.
The team meets regularly with Mrs Macfarlane, Head of Sixth Form, and other senior members of staff, including Mr Newell, Headteacher, and sometimes the Governors.
We are dedicated to representing the Sixth Form and ensure that your voices are heard when it comes to important decision making.